Emotional Wellbeing
We use a neurodevelopmental approach that aims to promote emotional growth, build positive relationships and help address past experiences.
We have a team of counsellors that provide emotional support to children, young people, their carers and families. One of our counsellors is trained in Dyadic Developmental Psychotherapy (DDP) which is an approach that is especially helpful for children, young people and families that may have experienced past trauma.
Our Occupational Therapist helps young people and their families to understand what might be having an impact on their ability to engage in day to day life. This may be exploring how their life experiences have disrupted their development. She supports children and young people to develop regulation skills and manage emotions both at home and school using sensory based approaches. She is completing Level 1 in Sensory Attachment Intervention.
Our Educational Psychologists are trained in 'Theraplay', 'Video Interaction Guidance' and 'The Thrive Approach' which all support with building positive relationships at school and home.
We also have teachers trained in 'The Thrive Approach' and 'Drawing and Talking' as we know that if we can help children to feel safe and be able to express their feelings, then they are more likely to be able to engage in learning.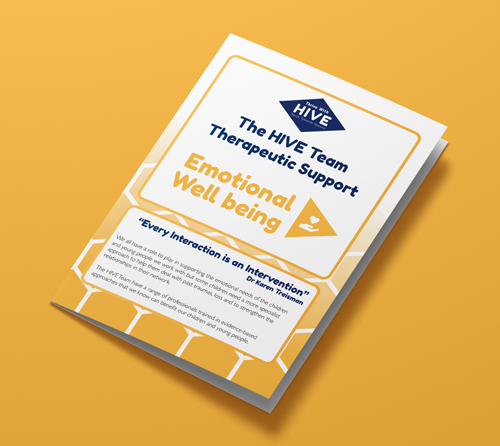 Karen Logan is a qualified counsellor supervisor offering an integrative approach to counselling young people, their carers and families experiencing a range of emotional needs. She offers advice and supervision, Karen is currently undertaking practitioner level in Dyadic Developmental Psychotherapy (DDP).
Marie Hulme is a qualified counsellor offering person centred approach to children and young people she has just completed her Dyadic Developmental Psychotherapy (DDP) level 1.
Mel Rawlinson has joined the team to support with the 'Staying Close' pilot she is working to predominantly support our young people post-16.
Ailsa Hutchinson is an occupational therapist specialising in sensory attachment and sensory integration.
Dr Rob Johnson is based within our CAHMS service and provides a Clinical Psychology perspective and is involved in the co-assessment of children who are at higher risk of developing or exhibiting mental health problems.
Robert Stobie is based within CAHMS but links closely with the HIVE team and is the lead practitioner for the Mental Health Assessment Pilot.
Our Educational Psychologists offer support delivering a range of therapeutic interventions including 'Theraplay', Video Interaction Guidance (VIG) and the 'Thrive' approach.
Frances Brady and Christine Petty are both qualified Thrive practitioners and are trained in advanced drawing and talking.